Professional Book Publishing Services
Turn Your Book Dream Into A Published Reality
Your Story Deserves to Be Shared – We'll Make it Happen with the Care it Deserves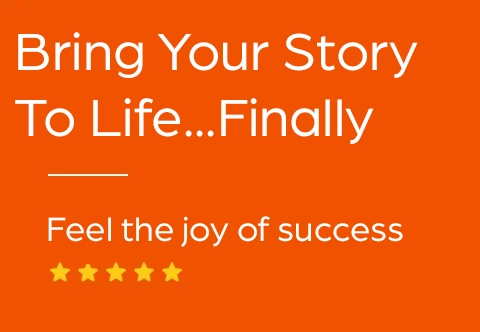 We've Helped These Authors Achieve Their Dreams
Around the World in Seventy Years
The Firebrand Publishing Advantage
After years of effort, your manuscript is finally finished.
A momentous achievement in itself. Yet, a new journey unfolds – the journey of editing, designing, formatting, and marketing.
At Firebrand Publishing, we provide a done for you book publishing service, so you can share your story with the world. Let us handle the publishing process while you focus on your passion – writing.
Transform Your Manuscript with Our Publishing Services
Our full suite of publishing services takes your raw manuscript and elevates it into a polished, professional book. We handle editing to perfect your story, design visually engaging covers and layouts, convert your book for ebook formats, obtain your print ISBNs, and set you up for global distribution so readers worldwide can discover your book.
Craft Your Perfect Book with Our Publishing Services
The mission of Firebrand Publishing is to empower authors to share their unique stories and perspectives with the world by providing a stress-free, done-for-you self-publishing service. We guide writers through every step of the publishing process – from professional editing to beautiful design to global distribution – enabling them to successfully publish their book on their own terms.

Companies we partner with
Our Publishing Services Deliver Results
Read testimonials from real clients
Unsure Which Publishing Route is Best?
Take this quick quiz to find out if self-publishing or traditional publishing best fits your goals and book.
Ready to embark on your publishing journey?
 Let's discuss the best options for your book.